I Scream For Ice Cream
According to the National Day Calendar, Today, Wednesday, November 11, 2020, is National Ice Cream Sundae Day, and we can't be more thrilled! The typical ice cream sundae consists of whipped cream, sprinkles, maraschino cherry, sprinkles, or pineapple. We've done a bit of digging and found some alternative flavor combinations that might be even more appealing to try out. Why stick to the traditional flavors when you can add your own spin?
Below you'll find a few of our favorite picks:
Bubble Waffle Sundae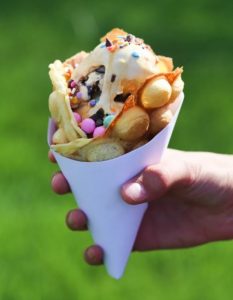 (Image Source: Cookies & Cups)
Instead of just having your sundae in a bowl, why not have it in a waffle? Below, you'll find unique ways that Cookies and Cups combined custard and egg waffles to create their unique spin on the classic ice cream sundae. (Cookies & Cups Recipe: Bubble Waffle Sundae)
Ice Cream Sundae Bark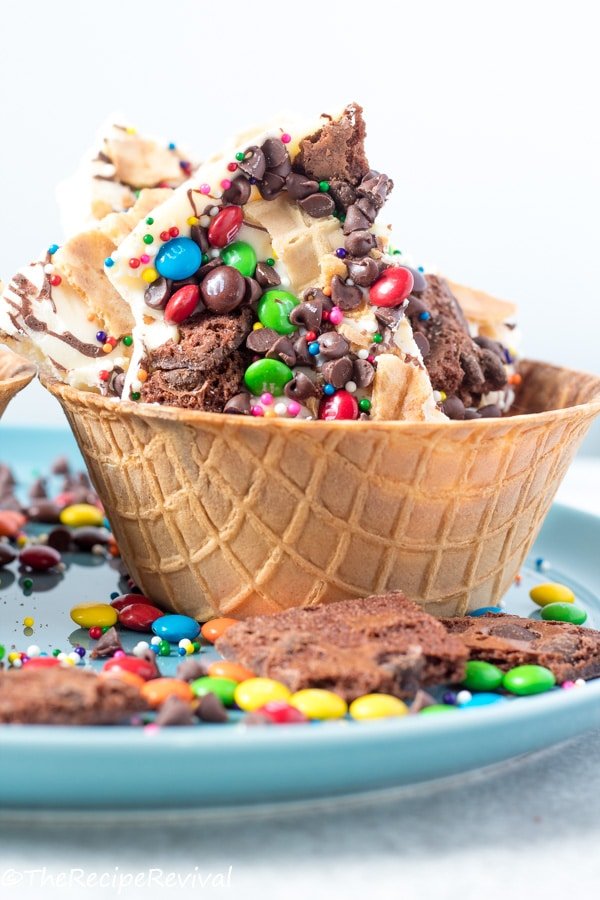 (Image Source: The Recipe Rival)
The family will love this delectable treat! The Recipe Rival created this spin on classic favorites with a few tasty additions that are sure to excite everyone's sweet-tooths. According to The Recipe Rival, it's supposed to look messy but keeps the house tidy! It's a smorgasbord of flavors, including brownies, almond bark, M&Ms, Sprinkles, and more! (The Recipe Rival's Recipe: Ice Cream Sundae Bark)
Whipped Coffee Ice Cream Sundae
(Image Source: The Recipe Revival)
Make a sundae but add a little caffeine, please! This recipe by 40 Aprons is what all of us coffee lovers would be delighted to have. It's a combination of hot chocolate, affogato soft vanilla ice cream or gelato, whipped cream, and espresso. Our mouths are watering just talking about it.
Let us know if you try any of the recipes we've found. We are eager to know what your favorites are! If perhaps, you don't want to create your own rendition of a sundae or if you'd like to have a single flavor in mind, feel free to visit our on-property store Wiki Wiki. Use #NationalSundaeDay and post your creations!