Experience What Is In The Backyard Of Las Vegas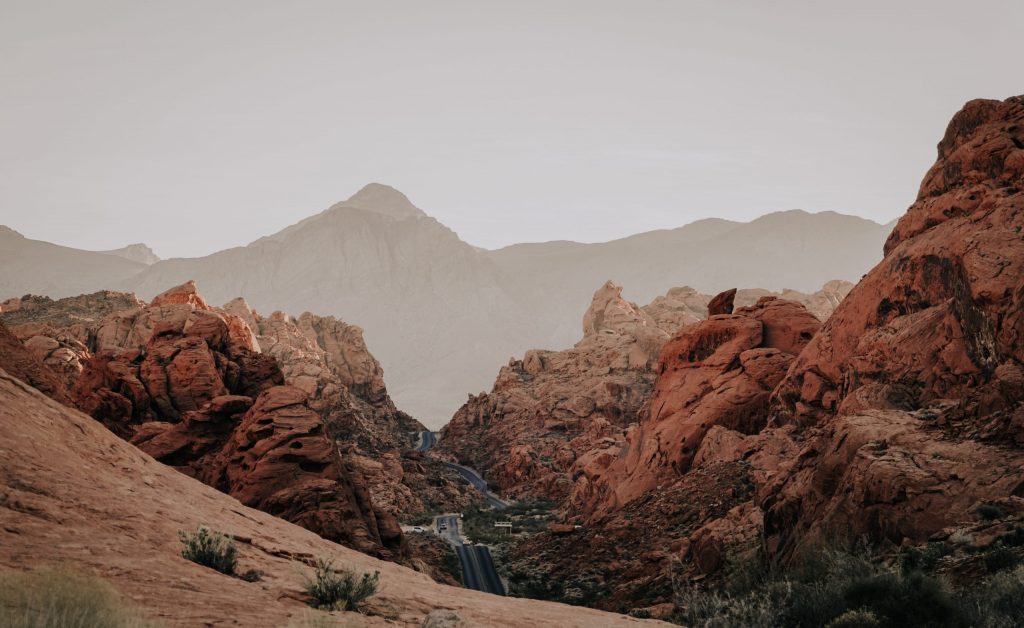 We all know that the Strip is what most come to Las Vegas for and for good reason, it is truly amazing and a one-of-a-kind experience! But are you someone who likes to go off the beaten path? See the scenery and what is in the backyard of Vegas itself? Las Vegas has some of the most beautiful canyons, hiking paths, and views to see if you venture just outside the Strip itself. Here are some of our suggestions for destinations for hiking or scenic drives!
Mount Charleston:
From a cool escape in the summer to a snowy wonderland in the winter, the Spring Mountains offer a distinct change in seasons not normally found in the Mojave Desert. Fall colors and spring wildflowers delight hikers who visit during these quiet seasons. You can also horseback ride, climb, off road drive, bike, and experience the gorgeous scenic drive. Spreading over 90 acres, the Spring Mountains Visitor Gateway offers a Visitor Center, Education Building, group picnic areas, two amphitheaters, trailheads, and expansive areas with benches to take in the views of Kyle Canyon and Charleston Peak.
Located in Arizona, Grand Canyon National Park encompasses 277 miles of the beautiful Colorado River and mountains galore. The Grand Canyon is rich with history and gorgeous sites. You can hike, take guided tours, take cultural tours, and more! The daily fee is $8.00 per person; all individuals under the age of 15 are exempt from payment.
Red Rock Canyon has 13 miles of a beautiful scenic drive to admire the amazing canyons and peaks. A Visitor Center is located just past the entrance for guest's convenience. It includes indoor and outdoor exhibits, plants throughout the canyon, wildlife to expect, and desert tortoise habitats. You can also bike, climb, and horseback ride as well. The daily entrance fee for a car/truck is $15 per vehicle. All entrance fees go towards upkeep to the canyon.
Boulder City's historic Old Town district is home to many quaint shops, museums, hiking, parks, trails, and outdoor activities. Close to the Hoover Dam and Lake Mead, many like to travel to Boulder City to experience another side of Vegas; one where there is no gambling!
Lake Mead National Recreational Area:
This is the perfect place for outdoor enthusiasts! With the options of swimming, boating, hiking, cycling, and fishing at America's first and largest national recreation area, there is something for everyone! With beautiful views of the mountains and canyons, there is always something to look at that you haven't seen before.
40,000 acres of bright red Aztec sandstone outcrops nestled in gray and tan limestone; Valley of Fire State Park contains ancient, petrified trees and petroglyphs dating back more than 2,000 years. A Visitor Center provides exhibits on the geology, ecology, prehistory and history of the park and nearby region. You can also take a drive around the state park with their scenic drive to see all of the beautiful views. Day use entrance fee is $10 per vehicle.
**We are not associated with any of the Parks/Canyons listed in this blog.