Step into a World of "Wander" This Holiday Season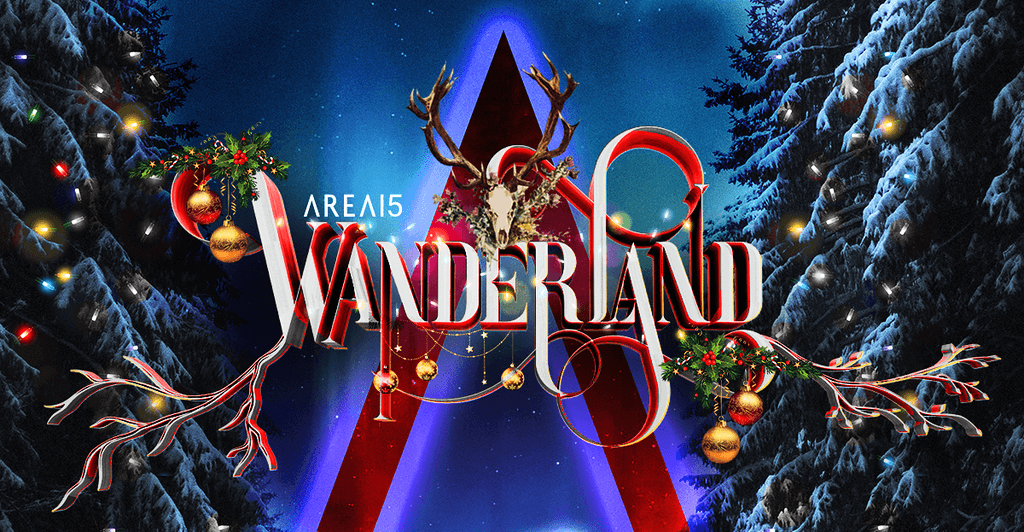 Looking for something fun for the whole family during your stay at Tahiti Village this holiday season? We have great news! AREA15's Wanderland is an exciting and otherworldly immersive holiday experience that is mere clicks away.
If you've ever wondered what's behind those mystical doors at the cleverly branded AREA15, you no longer have to. Until December 27, AREA15 has wholly transformed its outdoor event center to host a Wanderland Holiday Experience like no other. Step into an extraterrestrial holiday experience filled with "Insta-worthy" vignettes, pop-up retailers, and a cutting edge 360-degree dream-like world.
The entire family is welcome to attend, and a variety of packages are available to choose from:
Wanderland:
All tickets include complimentary hot chocolates from Emack & Bolio's, or a commplimentary beer or wine – photo opportunities, professional printed and digital photos from the art car, and access to fire pits.
Adult:$20
Children (ages 3 to 10): $15
Children (ages 2 and under): Free
Family of four: $60
Winter 360: The Dream Before: Adult tickets include a complimentary alcoholic beverage. (Valid ID Required):
Adult (drink ticket included): $20
Children (3 to 11): $12
Wanderland & Winter 360: The Dream Before Bundle
Adult (drink ticket included): $25
Children (3 to 11): $22
To view AREA15's event calendar and make reservations visit: www.AREA15.com/Events/Wanderland/
AREA15 is located at 3215 South Rancho Drive, Las Vegas, Nevada 89102. For directions to AREA15, click here.
*Reservations are required as limited capacity is available. Face masks are required for all employees and guests.