When you think of a beer town, Vegas doesn't immediately come to mind. But in the past five years, that's all changed. While brewery heavyweights Denver, San Diego, and New England continue to pump out more craft beers by the day, Las Vegas breweries have quietly emerged from the lights of the Strip to brew and pour some of the best beers around. So where can you find the best local and national suds? Our Vegas beer guide is your ticket to find the best craft beer in Las Vegas before your next day or night out. It's time to get on board with the best brews in Sin City.
Let our virtual beer crawl begin!
3101 North Tenaya Way, Las Vegas | (702) 362-7335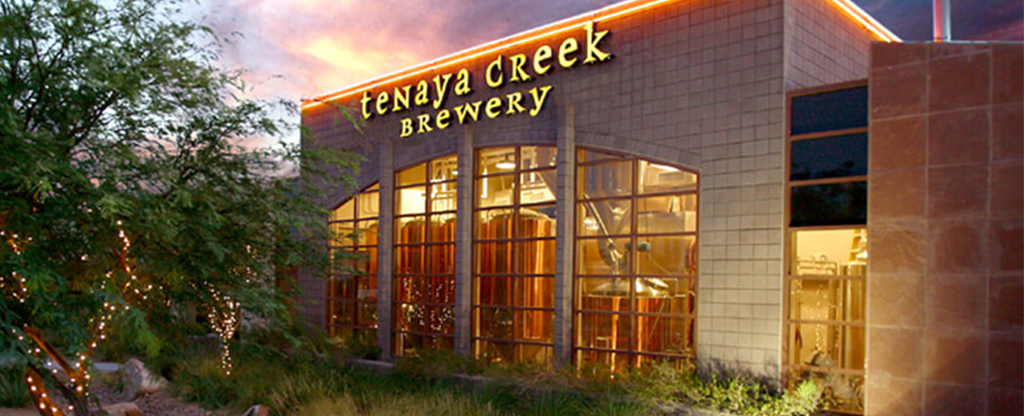 Attribute: Tenaya Creek
When Tenaya Creek's pilsner was awarded a Gold Medal at the Great American Beer Festival, beer heads took notice, descending on the North Vegas brewing facility for a chance to try the prized beer. Tenaya Creek dedicates more than a handful of their taps to in-house creations, while the remaining taps pour pints from guest kegs. The brewery offers a wide range of beers, from winter-ready stouts and porters, to west-inspired IPA's–both single and double. Their Hefeweizen is a summertime favorite, while the brown ale is well-equipped to go it alone down the hatch, or better yet, to wash down a delicious meal dished out by the food trucks that wheel through twice weekly. The brewery has an outdoor patio for those looking to enjoy the clash between chilled beer and desert sunlight.
Must Sippers: Hop Ride IPA and any of their latest dry-hopped beers.
3663 Las Vegas Blvd S, Las Vegas, NV 89109 | (702) 732-1142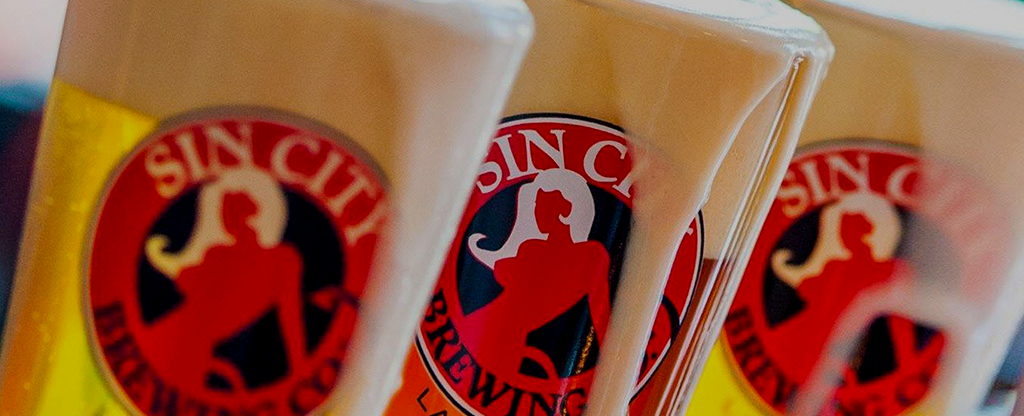 Attribute: Sin City Beer
Even saints love drinking at Sin City Brewing, making Sin City the ultimate brew paradise. The brewery has 4 locations all on Las Vegas Boulevard, with the original of the four set inside the Miracle Mile Shops at Planet Hollywood Resort & Casino. Sin City pours 5 custom, classic brews in addition to seasonal offerings. Their regular starting five includes a low-ABV Hefeweizen, a refreshing blonde, a full-bodied Amber, a British-style IPA, and lastly, an Irish dry stout. The IPA and stouts have gained notoriety by the foreign beer elite, while the Amber is a worthy ode to the stein-swinging Germans.
In case you need to change your shirt after a few good spills, all locations feature Sin City's popular gear.
Must Sippers: Sin City Stout and Sin City IPA
3355 South Las Vegas Boulevard, Las Vegas | (702) 407-5310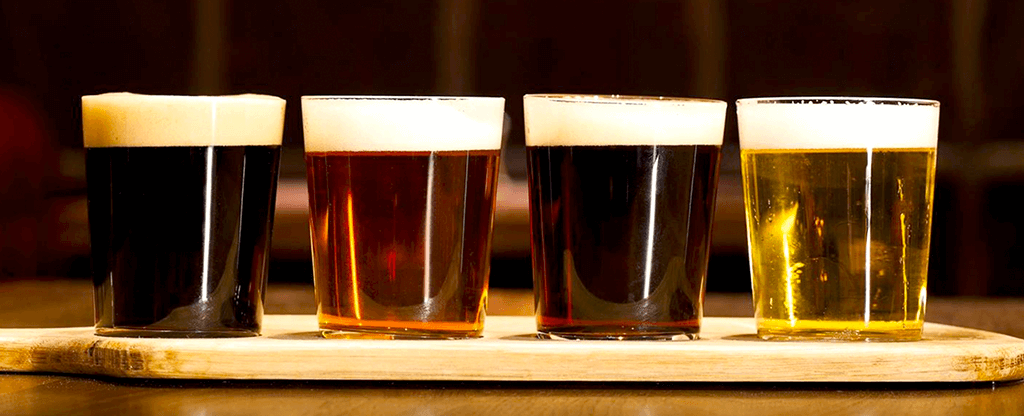 Attribute: Public House LV
For strip goers, Public House doesn't disappoint. No, they don't brew their own beer, but you can have a taste of many regions at one festive space. Located within the Venetian, Public House features an incredibly extensive beer list, offering up some of the best beers from breweries all around the world. The staff is very knowledgeable, so feel free to put them to the test … or take a short trip to improv beer school as they walk through the latest things brewing in the world of beer.
The food borders on fine dining, so be sure to grab a bite with your pint to break up a day or evening of beer tasting.
Must Sippers: Pints from one of Vegas' top breweries, if available.
450 Fremont St #135, Las Vegas, NV 89101 |(702) 456-2739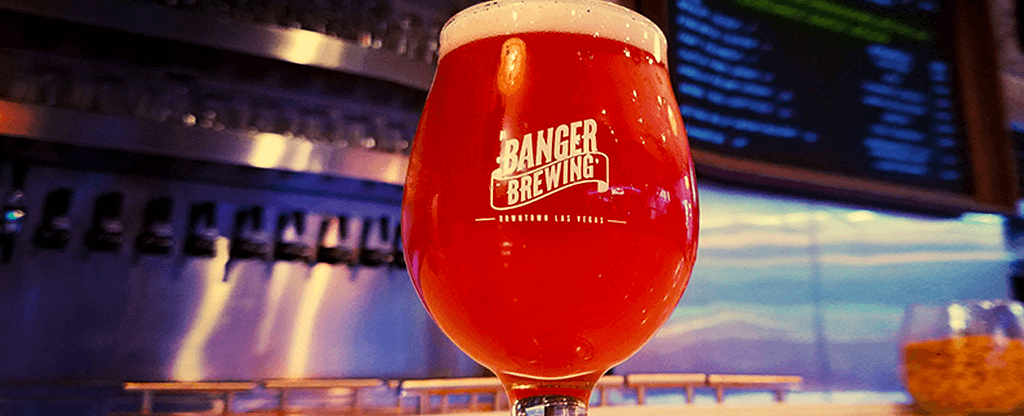 Attribute: Banger Brewing
Located in the Neonopolis shopping center, Banger is both a local and tourist favorite. And they know the art of the craft. This Fremont Street staple pours down a wide range of offbeat ales, some with pepper and fruit infusions, plus facility tours. And it doesn't close until 1am, which guarantees that you'll have a chance to try more than a few brews before closing time.
Must Sippers: The Perfect 10 APA and the Van Damme Belgian Strong.
Galleria at Sunset, 1300 W Sunset Rd, Ste. 2940, Henderson, NV 89014 | (702) 202-3323
Prepare to be overwhelmed with the gift of choice. With over 500 beer options and a slew of above-the-pub American bites, Henderson's World of Beer (WOB) is truly a beer lover's paradise. WOB serves up everything from 'Beerunch' classics and happy hour bites to full-on, foodie-friendly platters. Be sure to ask your waiter or bartender about time-tested pairings. $5 Burger and Brat Mondays are a can't-miss.
In the realm of the newly tapped side of the beer menu, the Mother Earth Cali Creamin' is an all-season favorite ale, while the cult classic Victory Golden Monkey gets high marks for its surprising drinkability. You can also find local favorites from Tenaya, as well as lesser-known beers from all corners of the globe. The atmosphere is inviting and cozy, boasting a modern brewpub-meets-classic-tavern environment. WOB's hearty offerings and easy-drinking beer options make it a great final destination for any multi-stop Vegas beer tour.
Must Sippers: The Boulevard Tank 7 Farmhouse and Joseph James Hop Raider IPA.
Vegas is home to countless delicious beers and whether you're out for a casual night with friends or are building a full-blown beer tasting itinerary, our city is "hoppin'" with great drinks.