Relaxing and pampering yourself is a huge part of every vacation and that is no exception with your stay at Tahiti Village. We are proud to announce the re-opening of our onsite spa, Mahana Spa.
Picture yourself in a tranquil, candlelit treatment room with the light fragrance of luxurious essential oils filling the room allowing your  stress and tension to melt away. Our skilled artisans at Mahana Spa will use the perfect combination of light and medium pressure to relax tired muscles, promote relaxation and create a calming sense of tranquility and well being.
Currently we are offering are all of our signature massages (except the couples massage) and our Paradise Classic Facial and Men's Facial.
We are following the strictest recommendations and guidelines set by the CDC and local/state Government to ensure that your experience at Mahana Spa is enjoyable, safe  and relaxing.
Mahan Spa will be open Friday – Sunday from 9 a.m. to 4 p.m. by appointment only.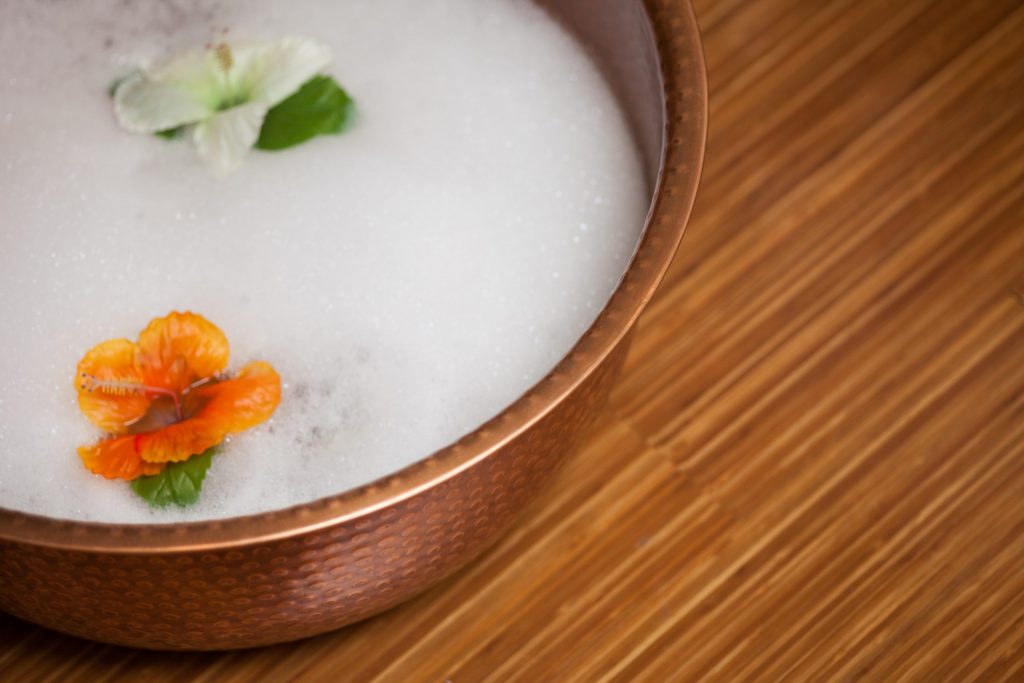 You can make your appointment by either calling x6855 and leaving a voicemail or head over to Concierge and they can help you schedule it, as well. Please arrive 10 minutes prior to your scheduled appointment time and leave all valuables in your suite!
Mahana Spa can't wait to welcome you back and give you a peaceful  and soothing spa day!