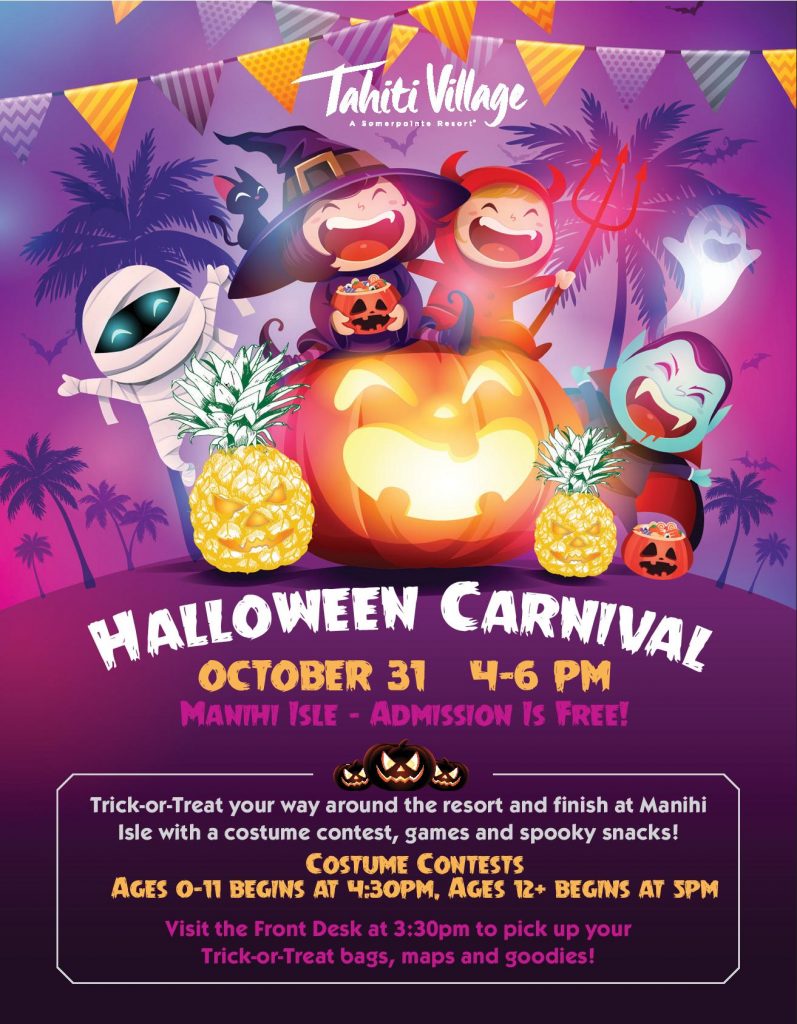 Family friendly Tahiti Village, Las Vegas' favorite tropical resort, is celebrating the spooky season with tricks and treats for the little kids and discount food and adult beverages for the big kids.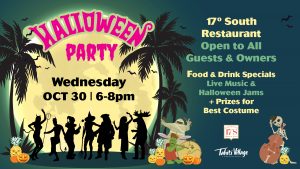 HALLOWEEN PARTY
OCTOBER 30
Our Halloween party is more about the fun and less about the fright, so be sure to join us at 17˚ South Booze & Bites in the Tahiti Village main lobby for a festive evening of food and drink, live music (including select Halloween jams) and prizes for best costume. So come dressed to impress and spend a couple of fun-filled hours with all the guys and ghouls.
TRICK OR TREATING
OCTOBER 31
Halloween at Tahiti Village begins with trick or treating around the property and concludes with a Halloween Social at the Haunted Manihi Isle, where our little goblins will enjoy spooky snacks, play themed games and participate in a costume contest.  We'll begin passing out treat-or-treat bags, maps and goodies at the front desk at 3:30 p.m. Trick or treating begins at 4:30 p.m. for kids 11 and under and 5 p.m. for kids 12 and older. Unlike other Halloween attractions that try to stop your heart with terrifying shock tactics, our Halloween Social offers wholesome fun time for the entire family.