You don't have to be Irish to celebrate St. Patrick's Day in Las Vegas. This year, you'll find an array of St. Patrick's Day festivities happening around the city. Find something green to wear and prepare for a good time at the following Vegas destinations.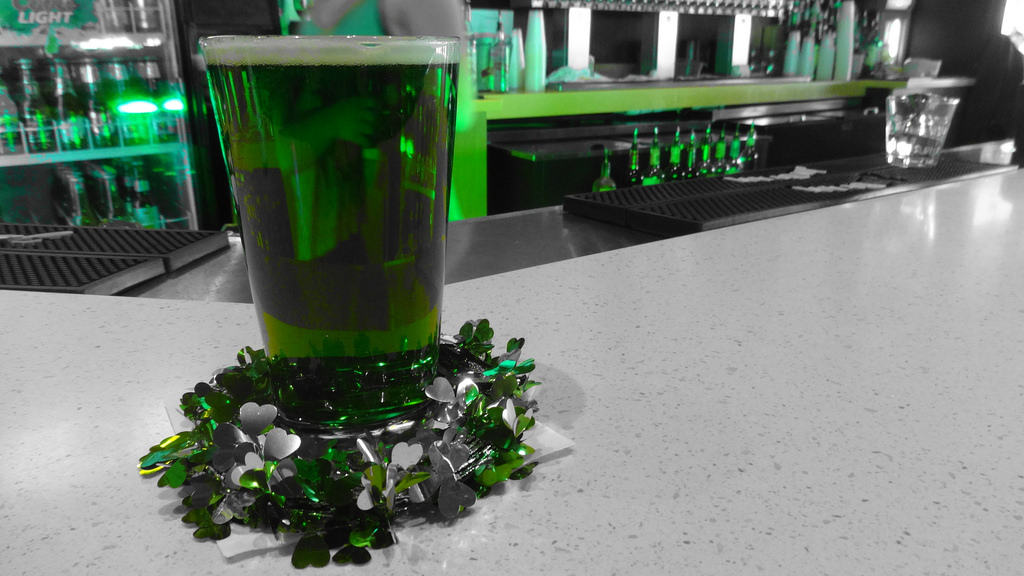 Photo courtesy of Vasenka Photography via Flickr. CC/BY
17 South Booze & Bites
You don't have to leave Tahiti Village to enjoy St. Patrick's Day. Visit 17 South Booze & Bites for St. Patrick's Day food and beverage specials. Enjoy 24 different draft beer brands and test your luck at one of the gaming machines. There's even a scenic patio area perfect for unwinding with your favorite green cocktail.
O'Shea's BLOQ Party
Head to O'Sheas on March 17 for the BLOQ Party, which starts at noon with a festive parade. The fun continues inside, where you'll enjoy performances by Roxy Gum, Darby O'Gill, and The Hooligans.
Catch the LED Drumline at the promenade; show times are at 7:30 and 9 p.m. Tilted Kilt will also be there, with St. Patrick's Day food and drink specials and live music. Another thing you don't want to miss are the LINQ fountains, which will be green in honor of the holiday.
McFadden's
McFadden's will be celebrating St. Patrick's Day with food and drink specials including $4 green beer and $5 Jameson shots. Corned beef and cabbage is also on the menu for guests who want an authentic Irish meal.
And that's not all — there's a Build Your Own Green Bikini Contest and a Flip Cup tournament for cash and prizes. Local radio station, 98.5 KLUC will be broadcasting live during the festivities, which start at 5 p.m.
St. Patrick's Day Parade & Festival
For a fun St. Patrick's Day the whole family can enjoy, head to nearby Henderson for the 50th Annual St. Patrick's Day Parade & Festival. This free festival offers plenty to do and is the perfect way to enjoy the holiday.
In addition to the parade itself, there will be a car show, carnival, and other live entertainment. There will even be an Irish Whiskey tasting contest. This exciting three-day celebration starts on March 11.
For incredible Las Vegas accommodations for your St. Patrick's Day holiday, consider Tahiti Village. The tropical-themed Las Vegas resort features luxurious suites, a massive pool area with lazy river, and incredible entertainment and dining. Book your accommodations with Tahiti Village today and prepare for the Vegas vacation of a lifetime!