Halloween, a bewitching time of year, approaches with its promise of spookiness and delights. While the spirits awaken, the Las Vegas Strip prepares to host a variety of ghoulish events. One particular oasis in the heart of the desert, Tahiti Village, invites you to join in a hair-raising adventure this Halloween season.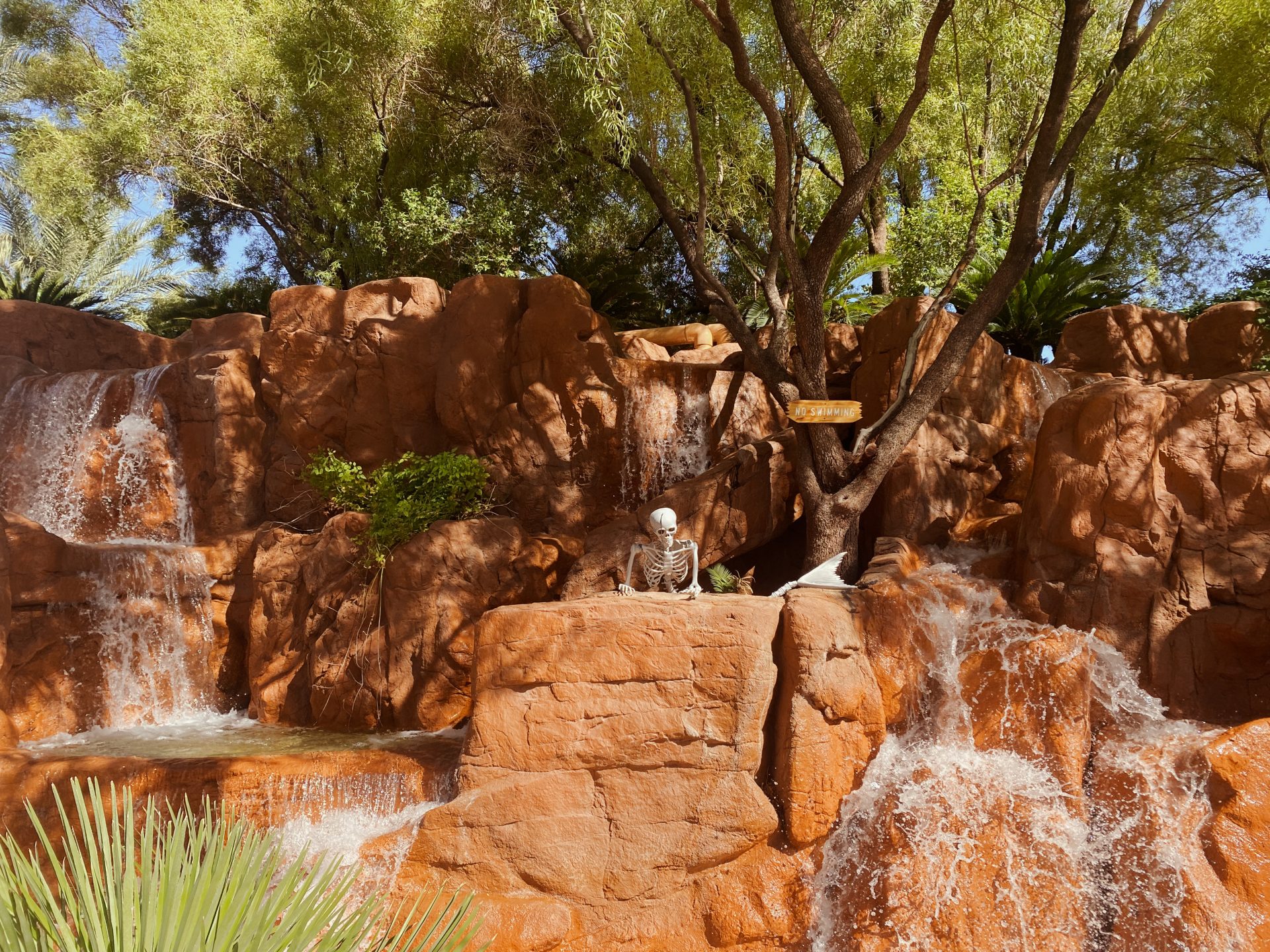 Nightmare at Tahiti Village – A Spooktacular Evening
The centerpiece of the Halloween festivities in Las Vegas, Nevada, is undoubtedly Tahiti Village's "Nightmare at Tahiti Village." Join us on October 31, 2023, from 4 PM to 7 PM for a spine-tingling experience at our annual Halloween event. The best part? It's entirely free! Bring the whole family and dare to partake in this extravagant celebration. The evening promises a wide range of activities to thrill and chill, including trunk-or-treating, a hair-raising walk through our haunted bus, a chance to showcase your creativity in the costume contest, ghostly games, and a chance to win exciting prizes. Get ready for a night of excitement, games, and unforgettable memories!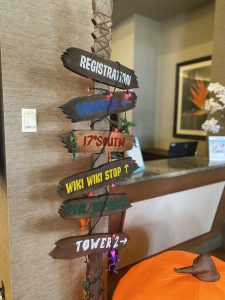 Halloween in Las Vegas – A Haunting Extravaganza
Las Vegas comes alive with Halloween fervor during the holiday season, and there's no shortage of spooktacular events in the city. On October 31st, the neon-lit streets of Downtown Las Vegas beckon you to indulge in a night of sinful delights with the "Halloween Fremont Street Bar Crawl." The journey to the underworld begins at 8 PM, and tickets are available from $40. Prepare for a night you'll never forget as fantasies come alive under the neon lights.
Tales of HallOVeen – A Family-Friendly Haunt
For those looking for another family-friendly Halloween experience, "HallOVeen at the Magical Forest" offers an enchanting evening on October 31 from 5:30 PM to 8:30 PM. The event, which supports Opportunity Village, transforms a 2.5-acre theme park into a haunted harvest extravaganza. You'll encounter creatively decorated trees and jack-o-lanterns surrounding a charming cemetery. Explore the festivities with friendly witches and ghosts, and don't forget to dress up in your Halloween best! HallOVeen offers nightly entertainment, trick-or-treat stations, carnival games, shopping opportunities at The Holiday Shoppe and retail kiosks. Tickets range from $24 to $125.
Spine-Tingling Experiences in Las Vegas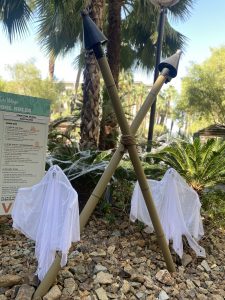 As we embrace the spooky season, it's important to mention that Halloween fun also comes with the responsibility to stay safe. Tahiti Village reminds you to enjoy the festivities while keeping personal safety a top priority. Stay aware and cautious during your Halloween adventures.
Tahiti Village – Your Spooky Oasis in Las Vegas
While Las Vegas hosts its ghoulish galas, Tahiti Village stands as an inviting Polynesian-themed oasis just two miles from the electrifying Las Vegas Strip. And the heart of our Halloween celebrations, "Nightmare at Tahiti Village," promises a ghoulish good time for all ages. Join us for an unforgettable night full of spooky surprises and delights.
Book Your Stay Now and Let's Celebrate Halloween Together
As you plan your holiday season, why not spend it with us at Tahiti Village? Nestled just two miles from the electrifying Las Vegas Strip, our resort offers a Polynesian-themed oasis for families and travelers alike. "Nightmare at Tahiti Village" is the centerpiece of our Halloween celebrations, promising spine-tingling excitement for all ages.
Mark your calendar for October 31, 2023, from 4 PM to 7 PM, and make your way to Tahiti Village at 7200 S Las Vegas Blvd, Las Vegas, NV 89119. Our Halloween extravaganza takes place at the East Arby parking lot, situated in the back of our Lazy River. Dress up in your scariest or most creative Halloween attire and join the fun. We've prepared spooky decorations and an array of activities to make this Halloween memorable. It's a night you won't want to miss.
So, book your stay with us now for an unforgettable Halloween experience. Visit our website or contact our Reservations Team at 1-855-386-4658.
As you explore the Halloween festivities throughout Las Vegas, don't forget to join Tahiti Village for a night of Halloween enchantment. We look forward to celebrating with you, whether you're traveling from afar or just steps from our oasis in the desert. May your Halloween be filled with chills, thrills, and unforgettable memories!