You can never go wrong with good BBQ, especially Grilling-To-Go!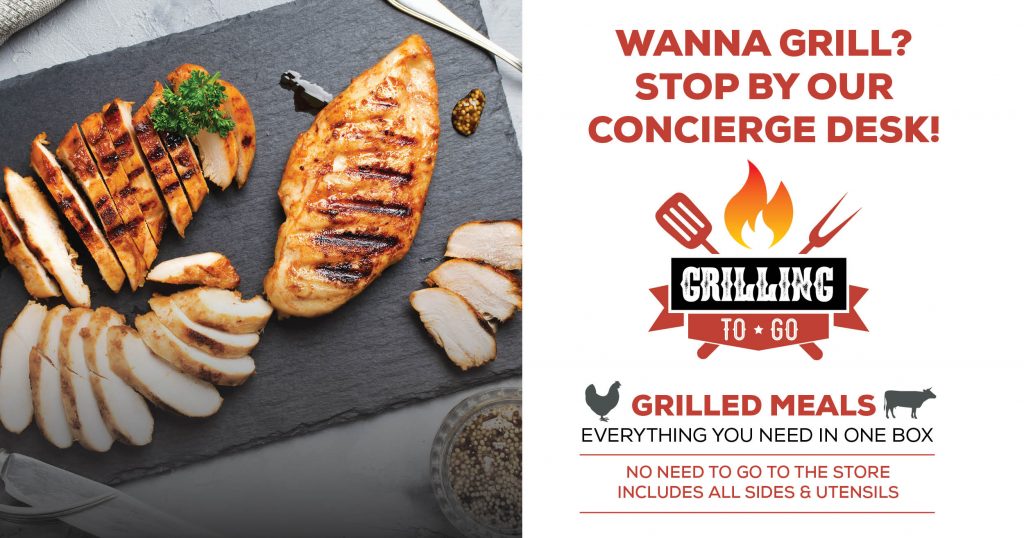 17° South Booze and Bites has got you covered with something fresh and new, Grilling-to-Go! From box to BBQ, Grilling-to-Go has everything you need for an authentic summertime BBQ no matter the time of year. Boxes include marinated meat, sides, plates and utensils/condiments. There are two different meals to choose from, Chicken or Beef, each serves two people.
–For the Chicken meal you will receive Marinated Chicken Breast, Seasonal Veggies, Potato Salad, Corn on the Cob and Hawaiian Rolls.
–For the Beef meal you will receive Skirt Steak, Seasonal Veggies, Quartered Red Potatoes, Corn on the cob and Hawaiian Rolls.
The Chicken meal is $25 while the Beef meal is $35. If you choose to do a property tour, the prices would change slightly to $18 for the Chicken meal and $28 for the Beef meal.
Pick up the Grilling-to-go box at 17° South or call head 702.440.1717 to place your order. Stop by the Concierge's desk to see if you qualify for a discount! We are devoted to exemplifying the serene, adventurous spirit of a tropical atmosphere and we are hoping that Grilling-to-Go does exactly that for you and your family during your stay at Tahiti Village!