Our Love Is An Island
In case the sight of your stale Christmas tree morphing rapidly from holiday cheer to crispy fire hazard wasn't enough of a reminder, any jaunt to your local drugstore festooned in conversation hearts and Russel Stovers Nuts and Chews heart boxes will remind even the most unlovable that Valentine's Day is rearing upon us. Of course, this year has done less for the libido than your freezer full of Hungry Man microwaveable dinners but unfortunately this defense will not stand up in the court of love. To avoid the peril of a bow and arrow shooting your heart- and not cupid's by the way- we've employed our master's of seduction at Tahiti Village to help you shine as the true Casanova you are. Remember, if your love is blind our concierge can always lead your way back to the heart of the matter.
Lazy River of Destiny
Heated to a balmy 82 degrees, the lazy river is fully optimized to bring warmth back into your cold cold heart. Try floating into the abyss with your special someone early AM when the steam from the water covers the air in an oh so sultry romantic mist. And don't forget to ask our concierge to set up some champagne and desserts delivered poolside for the ultimate true love flex.

Burning Flames of Love
Ditch the masks and CDC rigmarole and opt for some romantic outdoor solo time where you can gaze at each other's pouty lips next to the burning flames of love (and shish kabobs) by ordering one of our BBQ kits through the concierge just in time for the sunset. The weather forecast predicts sunshine with a slight breeze. We predict a good excuse to put your arms around her…
Untie the Knot
What's all the fuss with tying the knot when you can undo them instead at Mahana Spa. Our serenity headquarters are equipped with private couples suites and spa services for those who don't always have the magic touch. Mahana is offering some romantic Valentine's packages like The Couple's Escape and Berries and Champagne Facial. With high demand and limited availability, make sure to book now! True love won't wait…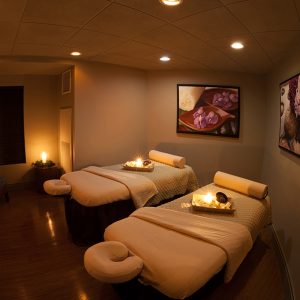 Retie the Knot
Now that our healing hands at Mahana have undone the knots that have shackled you to muscle aches let us help you tie some of those knots back together in our exclusive Vow Renewal ceremony. Relax, unlike your exorbitant wedding bill- this one is on us!! Oops you did it again!!! We want your love to last so much we're willing to renew your vows on the house! Just ask your concierge for details on how but sign up fast as slots are limited!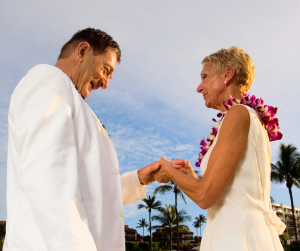 The Traditionalist
Sometimes, if it ain't broke, don't fix it… Our popular Valentine's Day prix fixe dinner at 17 South Booze & Bites is a savory return to form for couples who prefer doing things the old fashioned way. Contact our concierge to book your spot in this gastronomical love fest but save some room for dessert in the bedroom…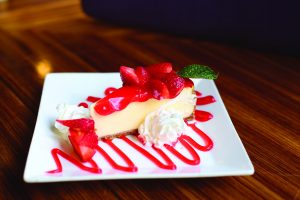 Let Me Entertain You…
They don't call us the entertainment capital of the world for nothing. The city is teeming with activities flavored for every palate and luckily for you, we have friends in all the right places. Since our guests always come first, we've saved all the good seats for you. Make sure to take advantage of our concierge team who know all the latest and greatest connections to leverage for your entertainment whims. From magic to mayhem we've got something to pepper your romance.