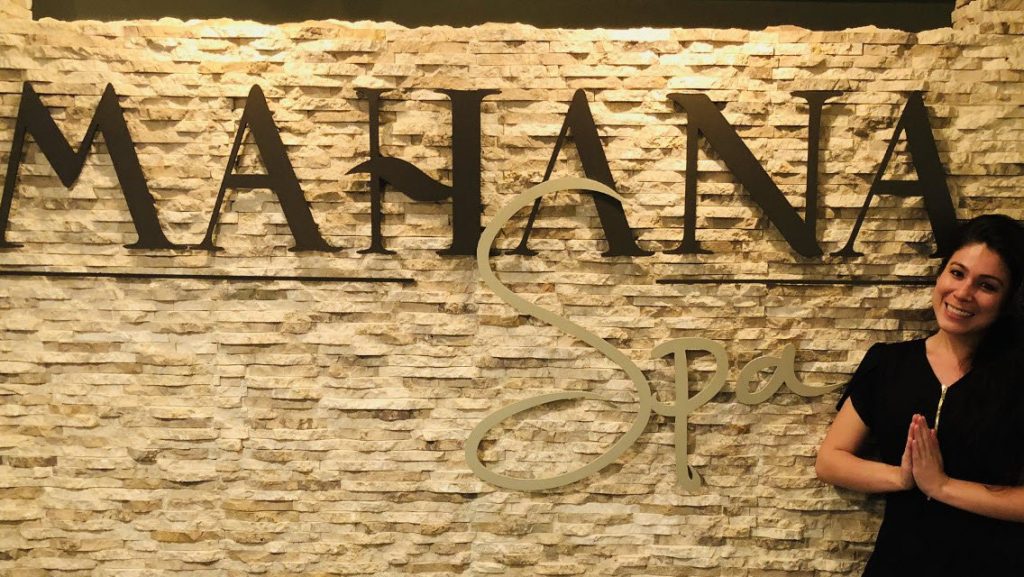 Meet Ava Gomez From Mahana Spa!
Mahana Spa has been such a beautiful and relaxing part of our tropical resort for years and we are so happy to introduce our new massage therapist, Ava Gomez. Gomez has been in the massage therapy industry for over 10 years and has had the pleasure of working in some really amazing places such as The Ritz-Carlton, The Waldorf Astoria, and many more before joining the Mahana Spa team.
Gomez attended and completed the massage therapy program from Kingston University in 2008, has been a licensed message therapist since 2010 and a licensed esthetician since 2015. Her experience and knowledge is diverse and focused on a more holistic approach to treatment.
Being a massage therapist means that it does not matter how long you are in the industry, there is always something new to learn. With different cultures, specializations and teachings, the knowledge is vastly open to new realizations.
Gomez recalls whenever she was sick as a child, her mother rubbing vapor rub on her back, chest and feet or her grandmother's scalp massage accompanied with a prayer to feel better. It was these experiences that drove the initial love of massage therapy.
"Massage therapy has allowed me to fill a void of cultural identity. In Mexico and various Latin American villages they often had a healer who treated various conditions. These special individuals were called a "Curandero(a)" many of whom specialized in massage therapy or some type of bodywork who they identified as a "Sobador(a)". Similarly, the Polynesian culture has a vast history of massage techniques and traditional healing practices that I hope to implement into our spa menu at Mahana Spa," Gomez said.
Gomez likes to take her guests on a sensory journey during their chosen service and specializes in making memories. Engaging guests in senses from the aroma of the essential oils to the sound of the music, it is meant to make them feel better not only physically but also giving them a chance to connect with themselves mentally and spiritually, which provides for a one of a kind experience.
The question is almost always asked of which massage service is recommended. Gomez would recommend that everyone try the Island Blend. It is a great service for those who can't decide between a relaxing massage, deep tissue massage, and hot stone treatment. It allows the guest to pick two of the modalities and blend them into one.
Mahana Spa is Gomez's sanctuary and plans on researching the different healing practices and traditions of the indigenous Polynesians as well as the indigenous Native Americans of Nevada to incorporate into services.
"In some ways it feels like I was always destined to be a healer, I love that I can pull ideas from various schools of thought to treat one individual but also can connect with the how they used to treat people back then," said Gomez.
Ava Gomez is certainly an amazing individual and addition to our family at the resort. We are so excited to learn more from her, her wisdom, knowledge and connections with guests and owners!