Every year, food enthusiasts and philanthropists gather in Las Vegas for an extraordinary culinary event – Las Vegas Restaurant Week by Three Square. This 12-day annual event, held every spring, offers a unique opportunity to enjoy delectable meals while supporting a noble cause. Not only do you get to indulge in exceptional dining experiences, but each meal's cost from participating restaurants directly benefits Three Square Food Bank, helping combat food insecurity among Southern Nevadans. So, let's dive into the details of this remarkable event and discover the amazing dining options available.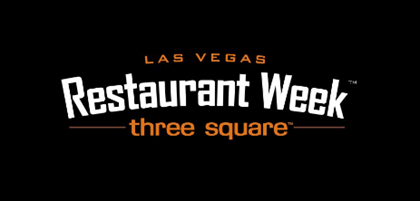 Three Square Food Bank is a prominent organization in Las Vegas that works tirelessly to provide food assistance to individuals and families in need. Their commitment to fighting hunger in the community is commendable, and Las Vegas Restaurant Week is one of their initiatives to raise funds and awareness for their cause. By dining at participating restaurants during this event, you contribute to the efforts of Three Square and make a direct impact on the lives of those facing food insecurity.
During Las Vegas Restaurant Week, you'll have the opportunity to explore a variety of dining options. While the participating restaurants may change from year to year, you can always expect a diverse selection of cuisines, from fine dining establishments to casual eateries. This culinary extravaganza allows you to indulge in the city's culinary delights at a discounted price, with a portion of the proceeds going directly to Three Square Food Bank.
While enjoying the remarkable dining experiences offered during Las Vegas Restaurant Week, you can also discover the tropical ambiance of Tahiti Village Resort & Spa in Las Vegas, NV. This exquisite resort is a perfect retreat for relaxation and rejuvenation. As you explore the resort, you'll find two on-property restaurants that add to the overall experience.
One of the restaurants at Tahiti Village Resort & Spa is 17° South Booze & Bites. This unique dining venue captures the serene and adventurous spirit of Tahiti's tropical island life. The menu at 17° South offers a tantalizing array of food options, with influences from Polynesian and Pacific Rim cuisines. From mouthwatering seafood dishes to flavorful tropical cocktails, every bite and sip will transport you to a paradise-like dining experience. And while you savor the delightful flavors, you can also enjoy the live entertainment that complements the vibrant atmosphere.
Another delightful dining option at Tahiti Village Resort & Spa is Arturo's Village Pizza. While not a participant in Las Vegas Restaurant Week, Arturo's Village Pizza emphasizes the significance of supporting local restaurants and giving back to the community. Here, you can savor authentic Brooklyn-style pizza crafted with passion and expertise. What sets Arturo's Village Pizza apart is their unique double stack concept, allowing you to relish the portability and pliability of two slices of pizza simultaneously. It's a fun and delicious way to enjoy this beloved comfort food.
Las Vegas Restaurant Week is not just about enjoying exquisite meals and discovering new culinary experiences. It's an opportunity to contribute to the community and make a positive impact on the lives of those in need. By participating in this annual event, you join the fight against food insecurity in Southern Nevada and support the ongoing efforts of Three Square Food Bank.
So mark your calendars and prepare your taste buds for Las Vegas Restaurant Week by Three Square. Experience the culinary wonders of Las Vegas, support local restaurants, and give back to the community. Together, we can make a difference and help combat hunger one meal at a time.