Pampering is in order following a day or night of Vegas-style entertainment and revelry. Recharge and rejuvenate at the luxurious Mahana Spa in Las Vegas, where you'll find an array of spa menu items and treatments to help you recover. Check out the top 5 spa treatments you'll want to receive after a fun night on the town.
Sunshine Rescue Wrap
The Sunshine Rescue Wrap is a 50-minute treatment that will have you feeling refreshed in no time. First, your skin is gently dry brushed to exfoliate away dead skin; then a warm oil blend is applied to nourish and moisturize. Next, you'll be wrapped up to let the treatment do its magic; during this time, a warm oil scalp massage and cold stone facial massage will delight your senses and stimulate your circulation.
Tahitian Hot Stone Massage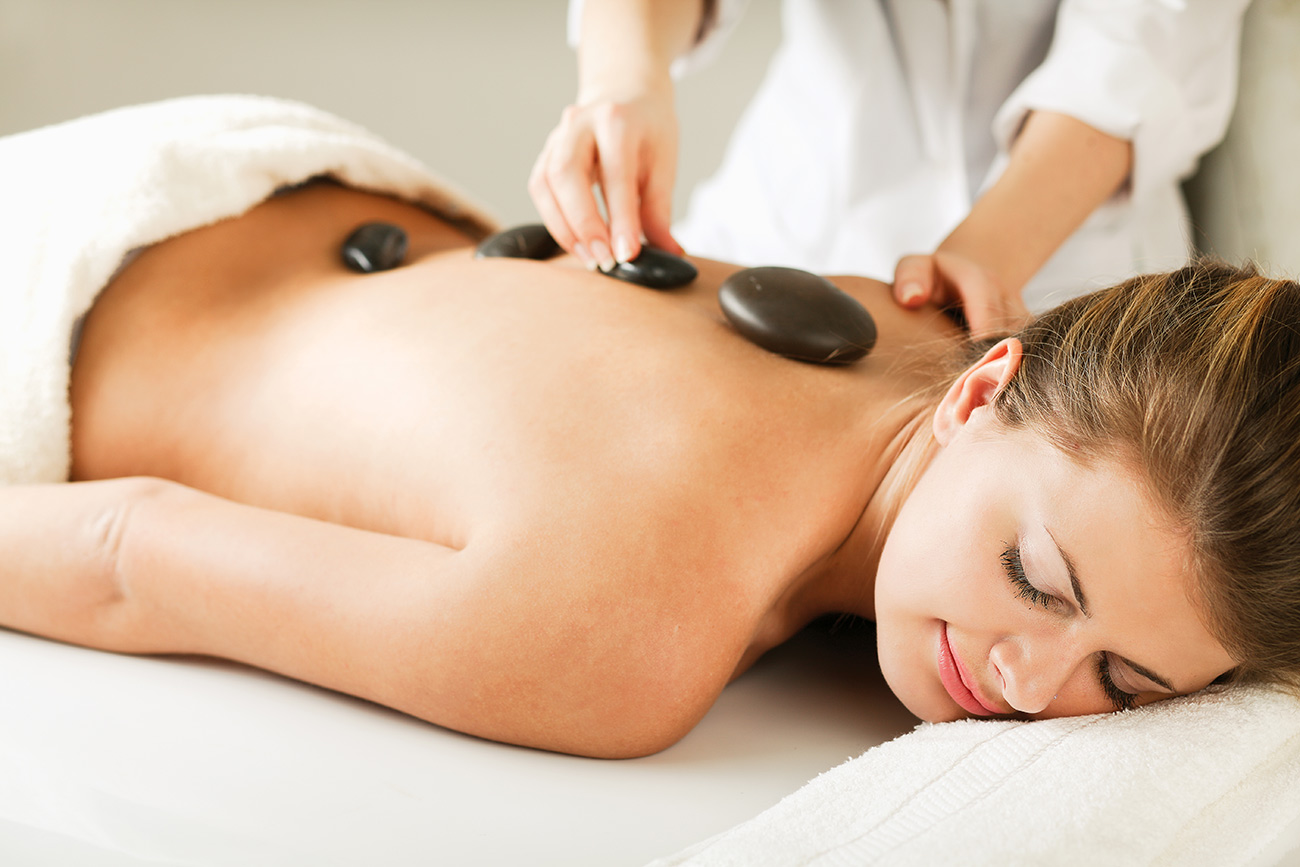 After a night out, your body can feel less than optimal. Indulge in a Tahitian Hot Stone Massage to work out the aches and leave you feeling relaxed and ready for more Vegas fun. The combination of heated river rocks and expert massage techniques are sure to relax tight muscles and help you feel brand new.
Revive Treatment
Short on time? The Revive Treatment takes only 25 minutes but will have you feeling like you spent an hour on the massage table. One of our trained massage therapists will expertly relieve your tired, aching muscles and help you recover from a long night in no time.
Foot Revitalization
If you danced the night away, try the Foot Revitalization treatment. This extensive treatment takes 50 minutes and includes a pampering foot soak and massage that spans from your knees to your toes. You'll be amazed at how treating your feet can make you feel fabulous all over!
Brightening Facial
A long night out can really show on your face — combat the damage caused by lack of sleep and inadequate hydration with a Brightening Facial. This luxurious treatment resurfaces the skin and offers nourishment with a high-potency cocktail of vitamins, antioxidants, and peptides. After your facial, your skin will look and feel like you enjoyed plenty of sleep — even if you didn't.
Spa Treatment Tips
If you're headed to the spa after a long night, make sure to drink plenty of water before and after your treatment. Water helps facilitate recovery and helps the body remove toxins; it's especially important following a massage. The Mahana Spa menu has great add-ons such as the Peppermint Foot Scrub and Scalp Massage, both of which feel fabulous after a night on the town. Don't feel like leaving the comfort of your Vegas suite to come to the spa? No worries — you can get any massage in the comfort of your suite for an additional $45.
Indulge in a spa treatment when you're in Las Vegas, and you'll feel refreshed and ready to head back to out for another round of Vegas style fun.