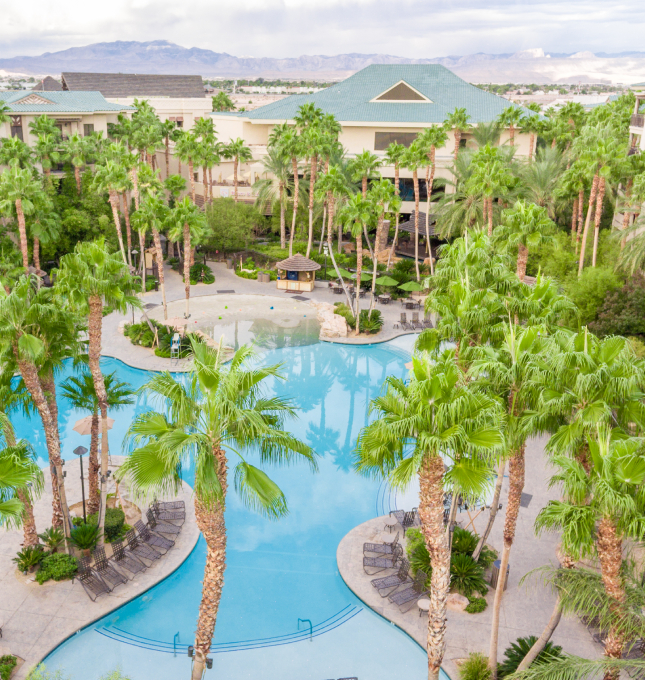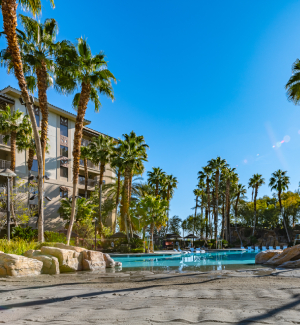 An island-inspired oasis located on Las Vegas Boulevard less than two miles from the celebrated Las Vegas Strip, and just south of Harry Reid International Airport. Our all-suite resort brings many of the comforts of home to your vacation while offering plenty of activities including a well-appointed spa, 2 nicely equipped fitness centers, an award winning Polynesian themed pool area with a one of a kind sand beach entry and a renowned relaxing Lazy River with cascading waterfall features. We offer a host of amenities to make your stay a unique experience including: 2 on-site restaurants, a spa, activities center, concierge, sundries shop, and multiple bars to name a few.

Complimentary Parking
Guests park for free when staying with us.

18+ Outdoor
Grills
Enjoy a cookout during your vacation.

ACTVITIES & EXPERIENCES
Beat of Joy, Summer Luau, Mermaid Encounter, Fin Swim, Float On and so many more activities available during your stay.
Moorea
580 sq. ft. One Bedroom Suite with a fully equipped kitchenette
Bora Bora
971 sq. ft. One Bedroom Suite with a full-sized equipped kitchen
Royal Tahitian
1,551 sq. ft. Two Bedroom Suite to accommodate the entire family
Whether you are craving drinks poolside, a hot coffee, breakfast on the go, or appetizers before a big night out, we have dining Choices sure to satisfy your palette.
Las Vegas has an abundance of exciting entertainment and activities to offer. And when you are ready to give it a break, and relax, we offer a variety of experiences to suit your mood. Whether it be activity time with the kids in our Activities Center, cooling off in the lazy river and pool, or spending some down time at Mahana Spa after taking the kids to the Tiki Cove Arcade, there's something for everyone.
With so many events, entertainment and activities to offer, Tahiti Village wants to keep you in the know. From shuttle services, resort amenity locations to local attractions and experiences you can find it here.
We offer complimentary shuttle services to and from the resort to popular destinations around Las Vegas.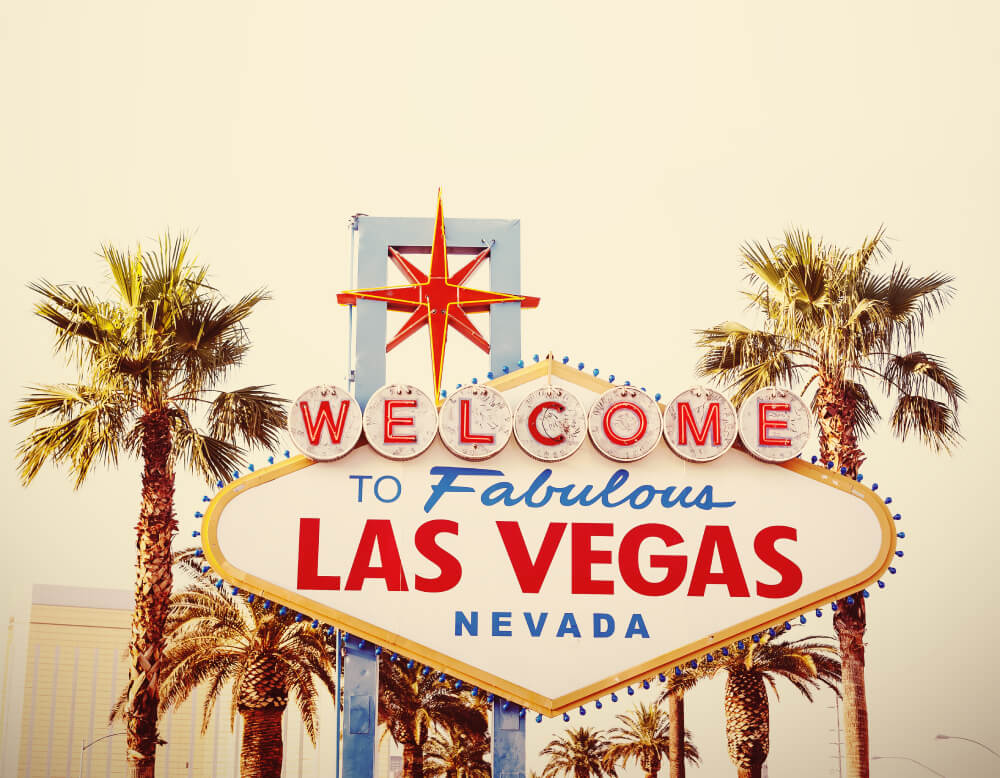 Take in all that Tahiti Village has to offer and see what awaits you for your upcoming getaway.
If you are looking for world-class shopping and dining opportunities, head a few minutes north on Las Vegas Boulevard to the Town Square shopping complex.
Whether you are planning an intimate engagement, large wedding, corporate event or concerts, Tahiti Village has space to meet your needs.
Whether it's tips to enjoy your stay by the pool or how to beat the crowds at popular attractions, follow our blog for insider tips to getting the most out of your Vegas getaway.
As the travel world gears up for the post-Thanksgiving shopping spree, don't let Travel Tuesday slip under your radar. Born from the Tuesday after Black Friday and Cyber Monday weekend,
Halloween, a bewitching time of year, approaches with its promise of spookiness and delights. While the spirits awaken, the Las Vegas Strip prepares to host a variety of ghoulish events.
Every year on September 27th, the world comes together to celebrate World Tourism Day, a holiday recognized by the United Nations World Tourism Organization since 1980. It's a day to